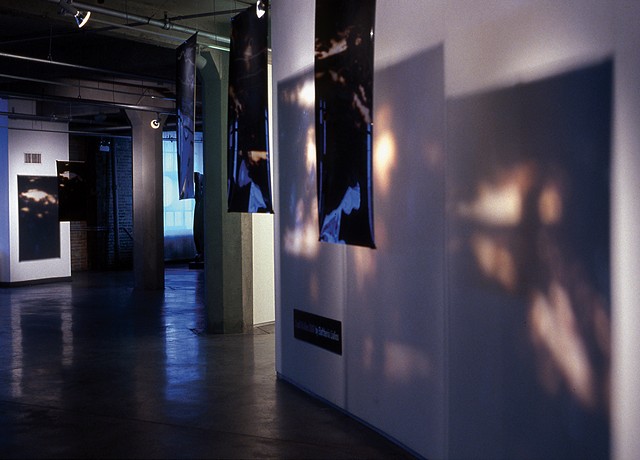 Cloud Walker. Entrance view. 2008. Zhou B Center. 18 - 3.5ft x 6ft. Duraclear transparencies.
Duraclear transparencies
3.5ft x 6ft
2008
Shadow form of clouds as projected on wall by single source light from ceiling. This work is an ethereal and conceptual work that demands from the viewer a participatory search for recognizable forms, through the simplicity of cloud formations.